МРАМОРНАЯ БУМАГА В РУССКОМ ПЕРЕПЛЕТЕ XVIII В.: ОСНОВНЫЕ МОТИВЫ
Татьяна Васильевна Кульматова

Библиотека Российской академии наук
Ключевые слова:
декоративные бумаги; мраморная бумага; форзацы; книжный переплет; XVIII в.; Академическое собрание; Библиотека Российской академии наук.
Аннотация
Мраморная бумага является важным декоративным и конструктивным элементом переплета, делает книгу более привлекательной, придает ей особое очарование, свидетельствует о своей эпохе. Как часть переплета она нуждается в научном описании, которое пока остается недостаточно разработанным. При ее описании, как правило, используется только два варианта обозначения: «мраморная бумага» и «бумага павлинье перо», в то время как существуют десятки ее разновидностей, и каждая имеет свое название, историю, технику изготовления. В русском переплете мраморная бумага появляется во второй половине XVII в. и получает широкое распространение в XVIII в. Свидетельства ее бытования можно обнаружить в книготорговых объявлениях, описях имущества, на живописных полотнах. В России она получает название «пестрой», «волнистой», «турецкой». Сами названия свидетельствуют о характере ее рисунка, восточном происхождении и косвенным образом указывают на страну, через которую это декоративно-прикладное искусство было воспринято (в Германии мраморная бумага называлась турецкой — «türkisches Papier»). В статье приводятся сведения о ее бытовании в России, предлагаются описания основных мотивов (паттернов), встречающихся в русском переплете XVIII в., техники изготовления, цветовой гаммы, элементов рисунка, особенностей. Рассматриваются следующие мотивы: «волнистая бумага», «французский завиток», «короткий гребень», «листья», «камень», «рисунок на основе камня». В условиях отсутствия отечественной терминологии для обозначения большинства из них приводятся русские соответствия европейским. Предлагаются термины: длинный гребень, короткий гребень, частый гребень, редкий гребень и др. Исследование выполнено по материалам Академического собрания БАН.
Литература
Alekseev, I. (1794) Prostrannoe pole, obrabotannoe i plodonosnoe, ili vseobshchii istoricheskii original'nyi slovar', iz nailuchshikh avtorov, kak rossiiskikh, tak i inostrannykh, vybrannyi, sochinennyi, i po azbuchnym slovam raspolozhennyi Spasskago Sobora, chto na Boru, Sviashchennikom Ioannom Alekseevym [A Vast Field, Cultivated and Fruitful, or a Universal Historical Original Dictionary, from the Best Authors, both Russian And Foreign, Selected, Composed, and According to the Alphabet Words Located at the Cathedral of the Savior on the Bor, by the Priest John Alekseev]. Vol. 2. Part 1. Moscow: V Universitet. tip., u Ridigera i Klaudiia' Publ., pp. 864–867. (in Russian)
Boltin, L. (no date) 'A Polychrome Glass Cosmetic Vessel in the Shape of a Fish, Found at the Tell al-Amarna Archaeological Site', The official site of "Britannica", inc. [Online]. Available at: https://kids.britannica.com/students/assembly/view/117620 (accessed: 14 June 2022).
Buntpapier.org (no date) Marmoriertes Papier [Online]. Available at: http://www.buntpapier.org/techniken/modeldruckpapier.html (accessed: 13 June 2022)
Demkin, A. V., Preobrazenskii, A. A. (comp.) (1996) Vneshniaia torgovlia Rossii cherez Peterburgskii port, 1764 god. Vedomost' ob importe inostrannych tovatov [Foreign Trade of Russia through the Port of St. Petersburg, 1764. Statement of Imports of Foreign Goods]. Moscow: Institute of Russian History of the Russian Academy of Sciences Publ. (in Russian)
Haemmerle, A. (1961) Buntpapier: Herkommen, Geschichte, Techniken, Beziehungen zur Kunst. München: Callwey. (in German)
Kelichkhani, H.-R. (2019) Iranskaia kalligrafiia: znakomstvo s traditsiei [Iranian Calligraphy: an Introduction to Tradition]. Moscow: Sadra Publ. (in Russian)
Khmelevskikh, I. V.; Karnachev, A. E. (comp.) (2016) Biblioteka Petra Velikogo: zapadnoevropeiskie pechatnye knigi (2016) [Library of Peter the Great: Western European Printed Books]. 2 Vols., 3 Books. Saint Petersburg: BAN Publ. (in Russian)
Kukushkina, M. V. (1966) 'Inventories of Books of the 16th–17th Centuries of the Library of the Antonievo-Siysky Monastery', in Materialy i soobshchenia po fondam Otdela rukopisnoi i redkoi knigi BAN SSSR [Materials and Reports on the Funds of the Department of Handwritten and Rare Books of the BAN of the USSR]. Moscow; Leningrad: Nauka Publ., pp. 122–142.
Kul'matova, T. V. (2021) 'Marble Paper in Russia: Materials for History', Nauka i biblioteka [Science and Library], 1, pp. 52–75. (in Russian)
Kul'matova, T. V., Lots, A. S. (2020) 'Marble Paper in Russian Binding (Materials for History and Problems of Description)', in: Millerovskie chtenia — 2020 [Miller Readings — 2020]. Saint Petersburg: Renome Publ., pp. 90–101. DOI: 10.25990/archiveras.mc-2020.xqnn-s040 (in Russian)
Kul'matova, T. V., Lots, A. S. (2021) 'Marble Paper in Owner's Binding: Problems of Terminology and Description (Based on the Materials of the Academic Collection of the BAN). Application. Samples of Marble Papers', Lichnye biblioteki v sostave fondov rossiiskich knigochranilishch; problemy izuchenia [Personal Libraries as Part of Russian Book Depositories: Problems of Study], 3. Saint Petersburg: The National Library of Russia Publ., pp. 29–42, 267–307. (in Russian)
Levshin, V. (tr.) (1787) 'Marble or Turkish Paper', in Slovar' kommercheskii, soderzhashchii Poznanie o tovarakh vsekh stran, i nazvaniiakh veshchei glavnykh i noveishikh, otnosiashchikhsia do Kommertsii, takzhe do Domostroitel'stva; poznanie Khudozhestv, Rukodelii, Fabrik, Rudnykh del, Krasok, prianykh Zelii, Trav, dorogikh Kamnei i proch. [Commercial Dictionary, Containing Knowledge about the Goods of All Countries, and the Names of the Main and Newest Things, Related to Commerce, also to Housebuilding; Knowledge of Arts, Handicrafts, Factories, Mining, Paints, Spicy Potions, Herbs, Expensive Stones, etc.], 1. Moscow: Typ. Comp. Typogr. Publ., pp. 268–277.
Markova, A. I. (2020) 'Decorative Papers in Russian Bindings of the 18th — Early 20th Centuries: Main Techniques and Types of Decor, Areas of Application in Bookbinding: Report at the International School of Restoration at TSU, 08/24/2020' [Online], Ofitsialnyi sait TGU [Official Website of TSU]. Available at: https://project.lib.tsu.ru/isr2020 (accessed: 13 June 2022). (in Russian)
Markova, A. I. (2020) Knizhnye pereplety generala A. P. Ermolova [General A. P. Ermolov's Book Bindings]. Moscow: IPK Pareta-Print Publ. (in Russian)
Marks, P. J. M. (2015) An Anthology of Decorated Papers: a Sourcebook for Designers. London: Thames & Hudson Ltd.
Murzanova, M. N. et al. (1956) Istoricheskii ocherk i obzor fondov Rukopisnogo otdela Biblioteki Akademii nauk [Historical Essay and Review of the Funds of the Manuscript Department of the Library of the Academy of Sciences]. Issue 1. Moscow; Leningrad: Publishing House of the Academy of Sciences of the USSR Publ., pp. 267–367.
Simonov, L. N. (1897) Perepletnoe masterstvo i iskusstvo ukrasheniia perepleta: khudozhestvennye stili, chistka, ispravlenie i khranenie knig [Bookbinding and the Art of Binding Decoration: Artistic Styles, Cleaning, Correcting, and Storing Books]. Saint Petersburg: Typ. of E. Evdokimov Publ. (in Russian)
Sytin, A. K., Slastunov, D. D. (comp.) (2020) Travopoznanie Abrachama Ensa, doktora meditsiny [Herbology of Abrakham Ens, Doctor of Medicine]. Saint Petersburg: Lyubavich Publ. (in Russian)
The official site of University libraries of Washington (no date) Decorated and Decorative Paper Collection [Online]. Available at: https://content.lib.washington.edu/dpweb/patterns.html (accessed: 13 June 2022).
Uchastkina, Z. V. (1972) Razvitie bumazhnogo proizvodstva v Rossii [Development of Paper Production in Russia]. Moscow: Lesnaia promyshlennost' Publ. (in Russian)
Zolotova, M. B. (2011) 'Decorative Papers in Russian Bindings of the 18th Century', in Rumyantsevskie chtenia — 2011 [Rumyantsev Readings, 2011], 1. Moscow: The Russian State Library Publ., pp. 156–160. (in Russian)
Zolotova, M. B. (2018) 'Bookends in Individual Domestic Bindings of the 18th — the First Third of the 19th Centuries', in Rumiantsevskie chtenia — 2018 [Rumyantsev Readings — 2018], 1. Moscow: The Russian State Library Publ., pp. 306–311. (in Russian)
Zolotova, M. B. (2021) 'Attribution of Decorative Marble Papers in the Study of Russian Binding of the 18th — Early 20th Centuries: Problems and Solutions', Bibliotekovedenie [Librarianship], 1 (70), pp. 89–99. (in Russian)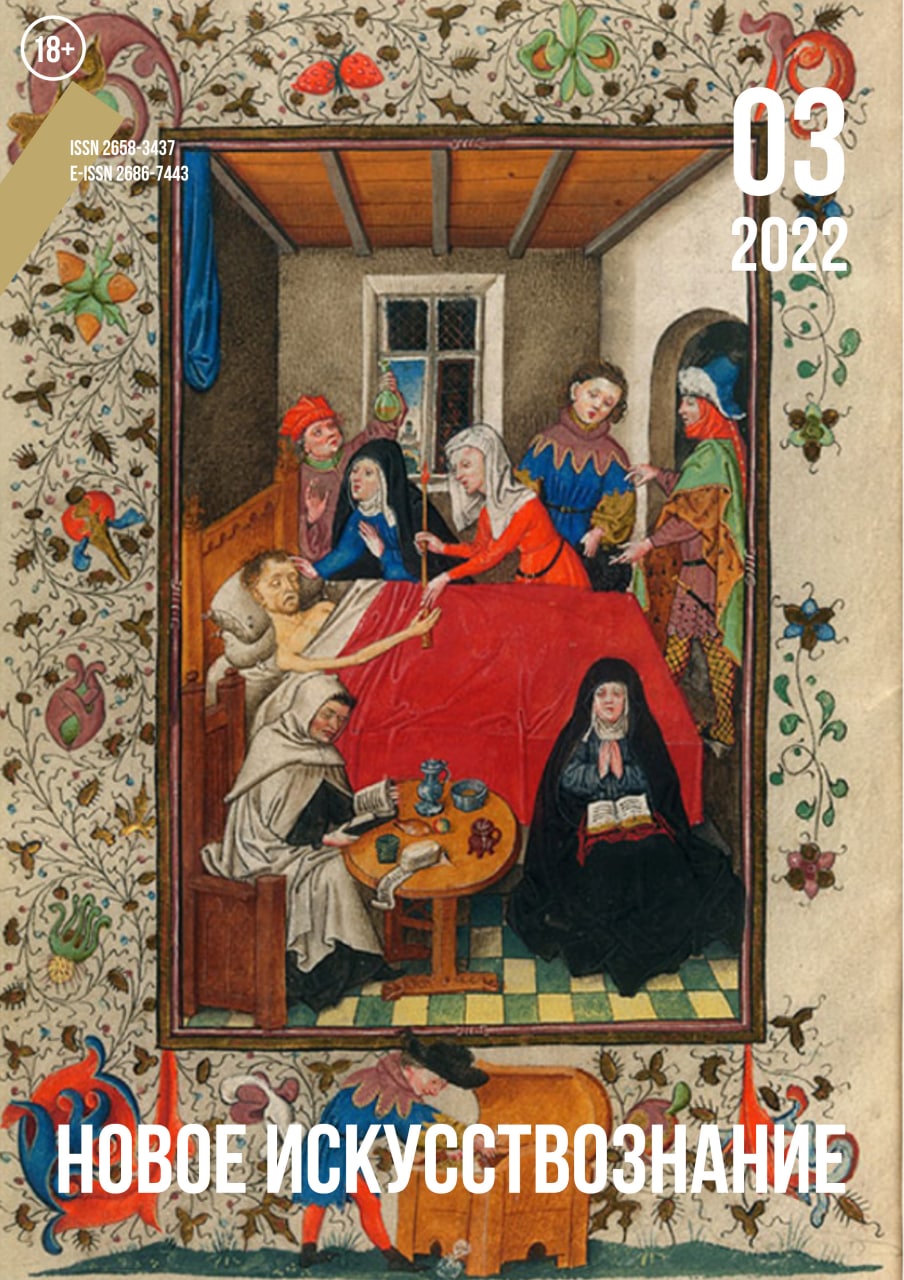 Раздел
ИСТОРИЯ ИСКУССТВА И КУЛЬТУРЫ