КРЕОЛИЗОВАННЫЙ ТЕКСТ КАК КОММУНИКАТИВНО ЗНАЧИМЫЙ ФЕНОМЕН В ИСПАНОЯЗЫЧНОЙ КУЛЬТУРЕ
Ксения Валерьевна Якушкина

Санкт-Петербургский государственный университет
Ключевые слова:
креолизованный текст; невербальная коммуникация; паралингвистика; прагматика; семиотика; манипуляция; воздействие; медиа.
Аннотация
Статья посвящена одному из неоднозначных и актуальных явлений, характерных для современной коммуникации, а именно так называемым креолизованным текстам, объединяющим в себе средства разнородных семиотических систем. Данный тип текстов, также получивший название «нетрадиционный», «гибридный», «семиотически обогащенный/осложненный», «поликодовый», «паралингвистически активный», «видео-вербальный», «изовербальный комплекс», «иконотекст», «синкретичное обобщение», «негомогенное речевое образование», «параграфемный текст», «лингвовизуальный феномен» и т.п., комбинирует вербальные (лингвистические) и невербальные (авербальные, паралингвистические, параграфемные, иконические) компоненты. Выбор темы представляется научно обоснованным, поскольку обращение к новым активно развивающимся «визуальным» жанрам коммуникации, принадлежащим самым разным сферам (политической, рекламной, электронной, медийной), предоставляет широкие возможности для более подробного изучения вопросов восприятия содержания сообщения и силы оказываемого им воздействия на адресата. Как говорил известный канадский философ, филолог и теоретик коммуникации, Маршалл Маклюэн, сообщение во многом зависит от канала передачи, который его предопределяет. Можно утверждать, что его знаменитый афоризм "The medium is the message" сегодня, в эпоху активной глобализации, сопровождающейся стремительным развитием информационных технологий, интернет-коммуникации, глобального телевидения и компьютерных сетей, стал девизом нашей цивилизации. Визуальный канал считается ведущим при передаче сообщения, и, как следствие, повсеместно насаждается принцип «давления визуальности», позволяющий в сжатой концентрированной форме представить суть того или иного явления и, тем самым, достичь максимально эффективной манипуляции. Данные обстоятельства обусловливают необходимость междисциплинарного подхода, при котором языковые феномены подвергаются всестороннему рассмотрению с позиции не только сугубо лингвистической, но и посредством привлечения результатов смежных наук, так или иначе связанных с передачей информации с помощью кодов, принадлежащих разнообразным знаковым системам.
Литература
Amiri L. P. Paragrafemnye sredstva graficheskoj igry kak sovremennye paralingvisticheskie realii v reklamnoj kommunikacii (Paragraph-based Tools of the Graphic Game as Modern Paralinguistic Realities in Advertising Communication). Vestnik Moskovskogo pedagogicheskogo universiteta (Bulletin of the Moscow Pedagogical University), 2013, no. 2 (12), pp. 69–76. (in Russian)
Аnisimova E. E. Lingvistika teksta i mezhkul'turnaia kommunikaciia (na materiale kreolizovannyh tekstov) (Linguistics of the Text and Intercultural Communication: on the Basis of Creolized Texts). Moscow, Academy Publ., 2003. 128 p. (in Russian)
Artemova E. A. Karikatura kak zhanr politicheskogo teksta (Caricature as a Genre of Political Text): Ph. D. Thesis. Volgograd, 2002. 175 p. (in Russian)
Arutiunova N. D. Diskurs (Discourse). Lingvisticheskij ehnciklopedicheskij slovar' (Linguistic Encyclopedic Dictionary). Moscow, Sovetskaia entsiklopediia Publ., 1990, pp. 136–137. (in Russian)
Asmus N. G. Lingvisticheskie osobennosti virtual'nogo kommunikativnogo prostranstva (Linguistic Features of the Virtual Communicative Space): Ph. D. Thesis. Chelyabinsk, 2005. 265 p. (in Russian)
Baranov A. G.; Parshin P. B. Vozdeistvuiushchii potentsial var'irovaniia v sfere metagrafemiki (The Potential for Variation in the Field of Metagraphemics). Problemy ehffektivnosti rechevoi kommunikacii (Issues of the Effectiveness of Verbal Communication). Moscow, INION Publ., 1989, pp. 41–115. (in Russian)
Bardin L. Le texte et l'image. Communication et langages, 1975, no. 26, pp. 98–112. (in French)
Bernackaia A. A. K probleme "kreolizacii" teksta: istoriia i sovremennoe sostoianie (On the Problem of "Creolization" of the Text: History and the Present State). Rechevoe obshchenie: Specializirovannyi vestnik (Speech Communication: Specialized Bulletin). Krasnoyarsk, Krasnoyarsk University Publ., 2000, no. 3 (11), pp. 104–110. (in Russian)
Coseriu E. Lenguaje y política. Política, lengua y nación. Madrid, Fundación Friedrich Ebert Publ., 1995, pp. 11–32. (in Spanish)
Dobrosklonskaia T. G. Voprosy izucheniia mediatekstov (The Issues of Studying Media Texts). Moscow, URSS Publ., 2000. 298 p. (in Russian)
Durand J. Retórica e imagen publicitaria. Análisis de las imágenes, Buenos Aires, Tiempo Contemporáneo Publ., 1982, pp. 81–115. (in Spanish)
Fernández-Cañaveral D. El logo político como instrumento de significado en la comunicación electoral. Comunicación y Hombre, 2010, no. 6, pp. 83–101. (in Spanish)
Festinger L. A Theory of Cognitive Dissonance. Stanford, Stanford University Press Publ., 1957. 291 p.
Fierens L. Marketing de color. Available at: http://fido.palermo.edu/servicios_dyc/opendc/archivos/4666_open.pdf (accessed: 20.05.2018). (in Spanish)
Guía de la comunicación no sexista. Madrid, Cervantes Institute, Aguilar Publ., 2011. 260 p. (in Spanish)
Iudanova E. T. Suggestivnaia funkciia iazykovyh sredstv angloiazychnogo politicheskogo diskursa (Suggestive Function of Language Means of English-speaking Political Discourse): Ph. D. Thesis. Saint Petersburg, 2003. 181 p. (in Russian)
Katz E.; Lazarsfeld P. F. Personal Influence. Abingdon, Routledge Publ., 2017. 490 p.
Klyukanov I. E. Struktura i funkcii paragrafemnyh ehlementov teksta (Structure and Functions of Paragraph Text Elements). Ph. D. Thesis abstract. Saratov, 1983. 17 p. (in Russian)
Kriahtunova O. V. Agressiia v kommercheskoi i social'noi reklame kak aspekt lingvokonfliktologii (na materiale polikodovyh tekstov) (Aggression in Commercial and Social Advertising as an Aspect of Linguo-Conflictology (on the Material of Polycode Texts). Politicheskaia lingvistika (Political Linguistics), 2016, no. 3(57), pp. 69–76. (in Russian)
Kulikova E. V. Precedentnye fenomeny v polikodovom reklamnom tekste (Precedent Phenomena in a Polycode Advertising Text). Vestnik Nizhegorodskogo universiteta imeni N. I. Lobachevskogo (Bulletin of the Nizhniy Novgorod University named after N. I. Lobachevskiy), 2014, no. 3 (1), pp. 301–309. (in Russian)
Lasswell H. The Structure and Function of Communication in Society. Communication Theories — Critical Concepts in Media and Cultural Studies, 2006, vol. 1, pp. 84–95.
Martínez Torrijos R. El significado cultural del meme se propaga con el relajo cibernético. La Jornada (08.04.2014). Available at: http://www.jornada.unam.mx/2014/07/08/cultura/a07n1cul(accessed: 21.05.2018). (in Spanish)
Maslow A. H. Motivation and Personality. New York, Harper & Row Publ., 1970. 369 p.
McLuhan M. Understanding Media: The Extensions of Man. Corte Madera, CA, Gingko Press Publ., 2003. 616 p.
Med N. G. Ocenochnaia kartina mira v ispanskoi leksike i frazeologii. Na materiale ispanskoi razgovornoi rechi (An Appraisal Picture of the World in Spanish Vocabulary and Phraseology. On the Basis of Spanish Colloquial Speech). Saint Petersburg, Saint Petersburg University Publ., 2007. 235 p. (in Russian)
Morala J. R. Entre arrobas, eñes y emoticones. Congreso Internacional de la Lengua Española de Valladolid, 2001. Available at: http://cvc.cervantes.es/obref/congresos/valladolid/ponencias/nuevas_fronteras_del_espanol/4_lengua_y_escritura/morala_j.htm (accessed: 22.05.2018) (in Spanish)
Plaza J. F. Modelos de varón y mujer en las revistas femeninas para los adolescentes: La representación de los famosos. Madrid, Fundamentos Publ., 2005. 294 p. (in Spanish)
Poimanova O. V. Semanticheskoe prostranstvo videoverbal'nogo teksta (The Semantic Space of Video Verbal Text): Ph.D. Thesis. Мoscow, 1997. 237 p. (in Russian)
Shchurina Iu. V. Internet-memy kak fenomen internet-kommunikacii (Internet Memes as a Phenomenon of Internet Communication). Nauchnyi dialog (Scientific Dialogue), 2012, no. 3, pp. 161–173. (in Russian)
Sheigal E. I. Semiotika politicheskogo diskursa (The Semiotics of Political Discourse). Moscow, Gnosis Publ., 2004. 328 p. (in Russian)
Shelestiuk E. V. Rechevoe vozdeistvie: ontologiia i metodologiia issledovaniia (Speech Influence: Ontology and Methodology of the Study). Moscow, Flinta Publ., 2014. 344 p. (in Russian)
Solodovnikova N. G. Ekologichnost' ehmotivnoi kommunikacii (na materiale predvybornyh kreolizovannyh gazetnyh tekstov) (The Ecological Character of Emotive Communication: Based on Pre-election Creolized Newspaper Texts): Ph. D. Thesis abstract. Volgograd, 2010. 24 p. (in Russian)
Sonin A. G. Ponimanie polikodovyh tekstov: kognitivnyi aspekt (Understanding Polycode Texts: the Cognitive Aspect). Moscow, The Institute of Linguistics of the Russian Academy of Sciences Publ., 2005. 219 p. (in Russian)
Sorokin Iu. A.; Tarasov E. F. Kreolizovannye teksty i ih kommunikativnaia funkciia (Creolized Texts and their Communicative Function). Optimizaciia rechevogo vozdeistviia (Optimization of Speech Impact). Moscow, Vysshaia shkola Publ., 1990, pp. 180–186. (in Russian)
Vashunina I. V. Kommunikativno-funkcional'nye osobennosti nekodificirovannyh graficheskih sredstv (Communicative and Functional Features of Non-codified Graphics): Ph. D. Thesis. Moscow, 1995. 240 p. (in Russian)
Voroshilova M. B. Politicheskii kreolizovannyi tekst: kliuchi k prochteniiu (Political Creolized Text: the Keys to Reading). Ekaterinburg, Ural Pedagogical University Publ., 2013. 194 p. (in Russian)
Zaharova E. O. Osobennosti punktuacionno-graficheskogo vzaimodejstviya v reklame (Punctuation-graphical Interaction in Advertising). Vestnik Tomskogo gosudarstvennogo pedagogicheskogo universiteta (Tomsk State Pedagogical University Bulletin), 2016, no. 7(172), pp. 130–137. (in Russian)
Zenkova A. Iu. Vizual'naia metafora v social'no-politicheskom diskurse: metodologicheskii aspekt (Visual Metaphor in Socio-political Discourse: the Methodological Aspect). Mnogoobrazie politicheskogo diskursa (The Variety of Political Discourse). Ekaterinburg, 2004, pp. 39–54. (in Russian)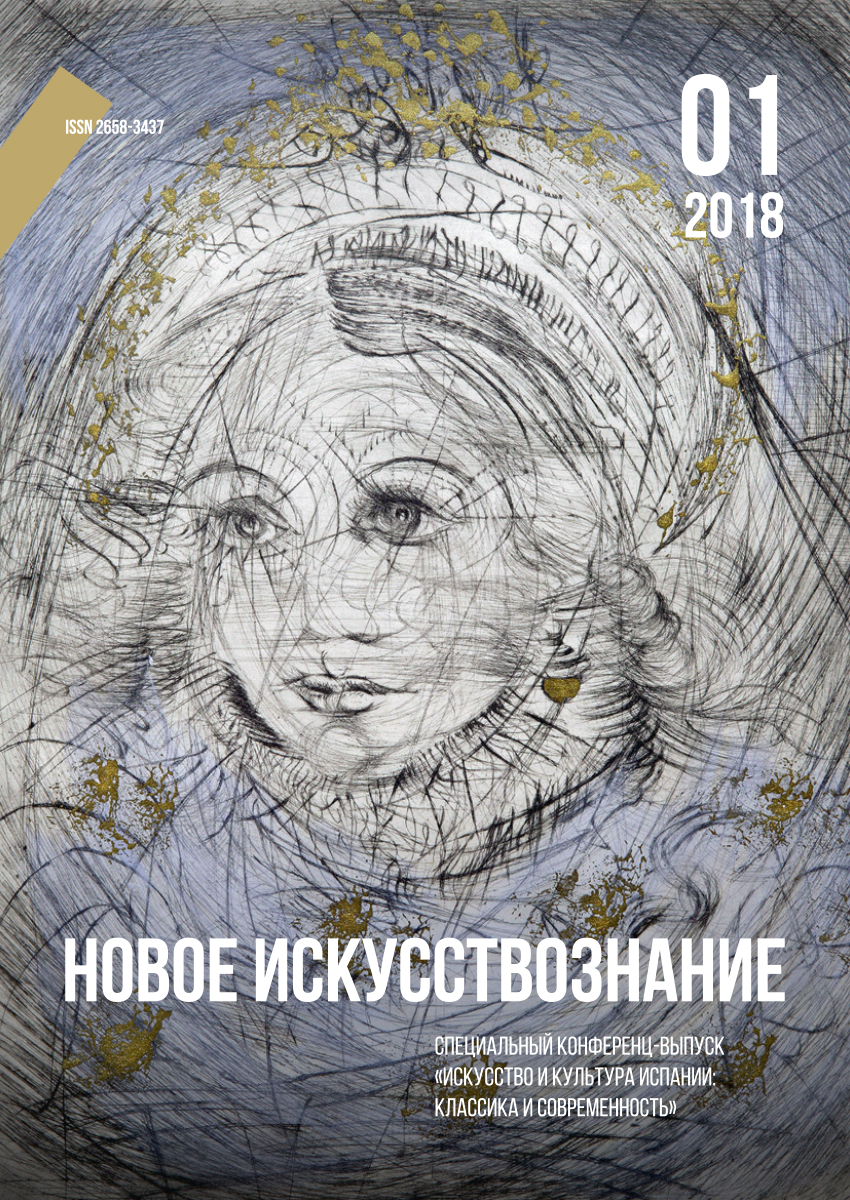 Раздел
ЯЗЫК И КУЛЬТУРА ИСПАНИИ